Do you love bacon? Are you trying to cut back on carbs, or maybe you are on a ketogenic diet like we are? Try these delicious, bacon-licious recipes from some of our favorite fellow bloggers!
Over the last three months, Adam and I have adapted to a keto diet. Back in March, when we decided we wanted to eat a ketogenic diet, we did all of our research on it and purged our home of ingredients that were packed with excess carbohydrates and anything that was not good for us.
With only a few slip ups here and there, we have successfully cut out majority of all pastas and breads from our diet. I have mentioned this in the past, but I struggle with binge-eating. For me, one of the biggest non-emotional triggers of my binge-eating is bread and pasta. Not sure why that is, but ever since I can remember I have had that issue. Doing away with all bread and not eating pasta for a full two months gave my body a chance to recover from my addiction to carbs. I did, however, have a small amount of bread on a recent press trip to Wisconsin, and I did not feel the urge to binge-eate the bread like I had dealt with in the past.
Cutting out excess carbs and adapting to a low carb diet, that is the ketogenic diet, has aided me with putting a stop to binge-eating and also giving my body a chance to feel what it is like when I am truly hungry again. People always joke that you can only eat cheese and bacon on a ketogenic diet--although there are plenty of other foods loaded in good fats, I will admit that we have kept more bacon and cheese in our refrigetator than we have in the past.
Bacon has absolutely become a staple ingredient in our home, and because of that, today I am sharing some delicious, blogger-made recipes that are packed with bacon and low in carbs
(including these mouth-watering, pimento cheese bacon jalepeño poppers from
Buy This Cook That blog
!)
Low Carb Bacon-licious Recipes
Whether you are looking for some breakfast, lunch, dinner, or even a snack, we are sharing ten fabulous recipes packed with bacon that are also lower in carbohydrates. Pin all of the ones you want to try and save them for later!
Bacon Crab Rangoon Fat Bombs from Officially Gluten Free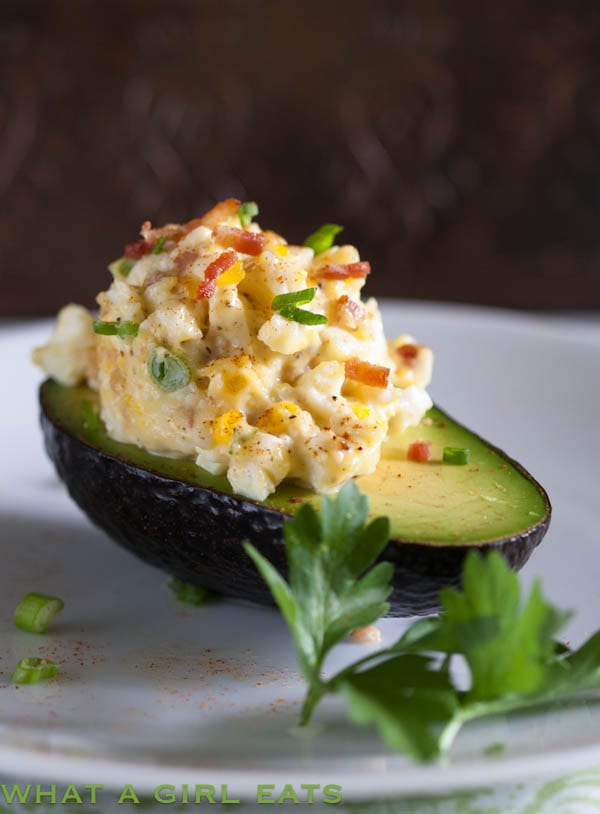 Low Carb Crustless Quiche with Bacon and Brie from Low Carb with Jennifer
Avocado and Bacon Deviled Eggs from Three Little Ferns